To apply for the admission of Thammasat University, students must apply to the program that you are interested in directly. Only exchange students shall apply via the Office of International Affairs (OIA). Prospective candidates can check each program's website for details about requirement and procedures. This way, you will get more accurate information, since the requirements are varied among different programs. In most cases , applicants are required to provide the proof of English proficiency from standardized tests, namely TOEFL , IELTS , SAT, GRE , GMAT or TU-GET (TU General English Test). OIA then will assist with the visa letter and pre-arrival protocol after they are accepted to the program at Thammasat University. OIA will continue to serve international students and staff for all other well-being situation while they are in Thailand, until they depart Thammasat University.
Exchange Students - If you are currently a student from one of our partner universities.
Contact the international education office at your university to find out whether there is an active exchange program between your university and Thammasat, and consult with them about the admission.

You can find in this website detailed information, downloadable application form, and the links to each international program in Thammasat university.
Non-Exchange Students - If you comes from a non-partner university, or would like to apply directly to Thammasat university.
                                                                         APPLICATION FORM :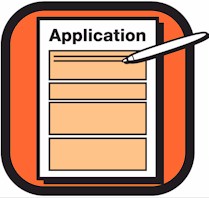 Please note. :  The application deadline for Semester :    May 20 for Semester 1     /     September 20  for Semester 2

Thammasat University offers opportunities and encourages their students to experience their life abroad. Thaila nd is one of prime destinations to international students. Thammasat University also develops its partnership at distinguished partner universities around the world for this purpose. Similarly, students from those partnered institutions can come to study at Thammasat University on exchange programs to obtain cultural experience in living and learning in Thailand.
The Office of International Affairs (OIA) and each faculty are the center to manage several active and popular exchange programs. The exchange also offers to Faculty and staff for academic or personal development. Besides opportunities to broaden their experience in a cross-cultural environment of Thailand, Thammasat students and faculty can utilize the academic specialty and facilities from our academic excellent partners abroad in return. Partnership in exchange program covers in many universities as near as Southeast Asia, Japan, China, and Korea, and as far away as North America and Europe.
Notification on changes in the program of South East Asian Studies (SEAS)

Due to recent changes in the courses offered by the program of South East Asian Studies, OIA would like to notify of the changes of the program especially for prospective incoming exchange students as follow:

1. SEAS will accept exchange students enrolling in Semester 1 (Fall 2017 intake), starting in August 2017 - December 2017) only.

2. The scores for English proficiency result are not determined but enrolling students must satisfy the program of their English proficiency by submitting the solid evidences.

3. They are five course conducted in English and offered in Semester 1 only as indicated below:

Course code    course title                                                                                                credits
SE 296           Elementary Thai as a Foreign Language 1                                                        3  
SE 412           Special Topics in Southeast Asia                                                                    3
SE 416           Main Cities and Urbanization in Southeast Asia                                                3
SE 418           Gender and Sexuality in Southeast Asia                                                          3
SE 442            Corporate Social Business Responsibilities and Marketing in Southeast Asia     3
| | |
| --- | --- |
| SUBJECT | FILE |
| THAMMASAT FACT SHEET | |